UnREAL is an American drama series about the behind-the-scenes drama of a fictitious dating competition show called Everlasting. Starring Shiri Appleby as a young reality television producer pushed by her unscrupulous boss Constance Zimmer to swallow her integrity and do anything it takes to drum up salacious show content.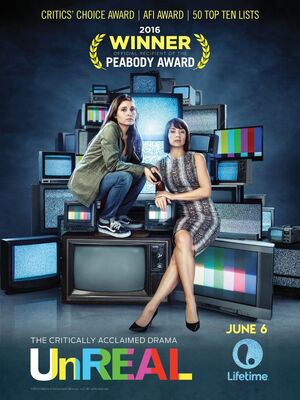 Loading RSS data...


Ad blocker interference detected!
Wikia is a free-to-use site that makes money from advertising. We have a modified experience for viewers using ad blockers

Wikia is not accessible if you've made further modifications. Remove the custom ad blocker rule(s) and the page will load as expected.